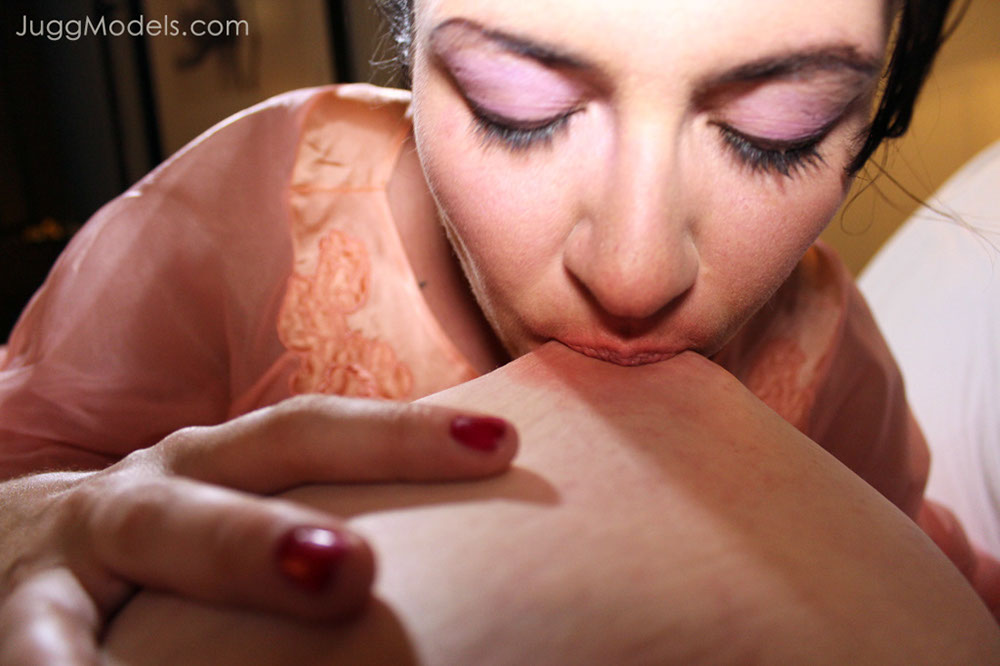 Real Amateur Busty Models
I handpick each and every Jugg Model before she is invited to work with us. I love being able to show the world the real beauty of these open minded busty female vixens!
Handpicked Areolas
I believe that the bigger the areola, the better! I don't really have a preference when it comes to areola color, but I do enjoy plenty of veins and a nice big nipple that these hungry girls can suck on.
Dedicated Xeon Cloud Server
Whatever device you have, you'll be streaming on a 1.5 Gb uplink, and we've got an 8 core Xeon processor with 32 Gb of DDR 5 RAM serving up the hottest lesbian tit worship on the internet, 24/7!
4k Streaming or Download
I shoot, exclusively with the Go Pro Hero 7 Black and/or the iPhone XS Max with modded lenses or the iPhone 12 Pro Max. All video is spec, 6 mb/sec for 1080p and 15 mb/sec for 4k video running at 29.97 to 60 fps HDR footage, as of December 2018. HDR and Dolby Atmos 4k/60fps as of November 2021.
Areas of Concentration
I really don't have a preference with age, but I do judge who's here or not, depending on how big those areolas are. I love veins and big chewy nipples for the girls to suck on and feed.
Boobs for All
I believe that these concepts should come at a very affordable price to true breast fetishists, for the busty community at large. This is my ethos.
We are Gathering Content
I upload full updates every Sunday evening. There is always something new for you here. We are currently gathering brand new kink, just for you!
The Power of the Afterdarkkmedia Network
In addition to our Exclusive Amateur Busty Babes, occasionally, you will also see some of your favorite Busty and A List Adult Actresses on these pages as well, since we take on different projects from time to time.
Thank You for Choosing Us & Supporting This Niche!